When Good Cancer Statistics Aren't Enough
How a young mother with cancer wrestled to find lasting peace. 
---
When I found out I had cancer at only 29 years old, they gave me really good odds that I would get through it. While initially this gave me comfort, there came a point where good cancer statistics weren't enough. I needed something more that would give me soul-satisfying peace.
Here's my story.
It was 2015, and after being sick for a few days I felt two ping-pong ball sized lumps in my neck, right around my collarbone. I figured it was just swollen lymph nodes from being sick, but after seeing my doctor a few weeks later, he grew concerned and ordered a biopsy.
Soon they discovered that the swelling in my neck was stage 3 Hodgkin's Lymphoma.
Facing a fearful journey
Immediately, my husband Ben and I felt a lot of fear—fear for all of the uncertainty we would now face.
Because my cancer was so widespread, radiation was not an option and chemotherapy would be my best treatment. I pictured being sick on the bathroom floor for six months and I had a 1-year old daughter to take care of. How can I do this?
The doctors assured us that the odds were in our favor. My cancer was very treatable and because of my age I would have an 85 percent chance of survival beyond five years.
This outlook was initially encouraging, but the door was wide open for me to imagine the worst. And I did.
They said I had a high chance of being alive in five years. But what about the other 15 percent? I began to face my mortality in a way that few 20-somethings have to.
Walking through treatment
Just days after my diagnosis, they gave me a port and I started chemotherapy.
I remember going to get an infusion and watching the nurse put on hazmat gear. They couldn't touch the chemo bag without gloves, and I was thinking, "Wow, it's really dangerous for them to even be near it, and that stuff is going in my body."
After several weeks, my oncologist was pleased with how well I was handling the treatment. I never fully lost my hair, and while I was pretty tired and weak, I felt decent for a few days every week.
A few months later, I had a PET scan and most of the cancer was gone, which was encouraging. But it seemed every piece of good news opened up new fears.
There were always risks—risks of drug side effects, risks of reoccurrence and also risks to my fertility. And other than dying, this was one of my biggest fears: not being able have the family that I had envisioned.
I felt this loss of control, and I had no idea how this would all turn out. And that really bothered me.
A six-month celebration
Despite my fears, my journey continued to go well, and at the six-month mark, I finished my treatment, went into full remission, and Ben and I threw a party with 50 of our friends.
I remember one friend, who was trying to be encouraging said, "Now you are done with that forever!"
"I hope so," I said.
Even in moments of celebration, I struggled to feel at rest.
How I found hope, strength and peace
My faith in God had important to me for the past nine years, but this was the first time I was forced to trust God so completely and personally.
As encouraging as my doctors, friends and husband tried to be, and as good as the cancer statistics were with my diagnosis of hodgkin's lymphoma, I still felt afraid. They couldn't fully give me what I needed.
I started praying more and reading the Bible, and I felt like I could speak to God very bluntly and plainly about my situation. "I need comfort and I need strength," I told him.
In facing the potential of my own death, I started to feel like even if I lost everything else, I still had an eternal hope in Christ. And I knew that I would be with God forever. That assurance felt truly peaceful for my soul—something that nothing else had given me thus far.
And with this assurance, I was able to surrender my need to control the number of my days, my health and my hopes for my family.
Verses like Proverbs 3:5-7 really spoke to me: "Trust in God with all of your heart and lean not on your own understanding. In all of your ways acknowledge him and he will make your paths straight."
Five years strong
It's been five years since my journey started and I've been doing really well. Doctors would say my chances of getting cancer again are low, but it took awhile for my heart to feel that confident or to find freedom from the fear of cancer's hold.
The first year I probably thought about cancer multiple times per day. Then the second year I thought about it every few days. Now I really only think about it if someone brings it up.
Still, this journey has forever changed me.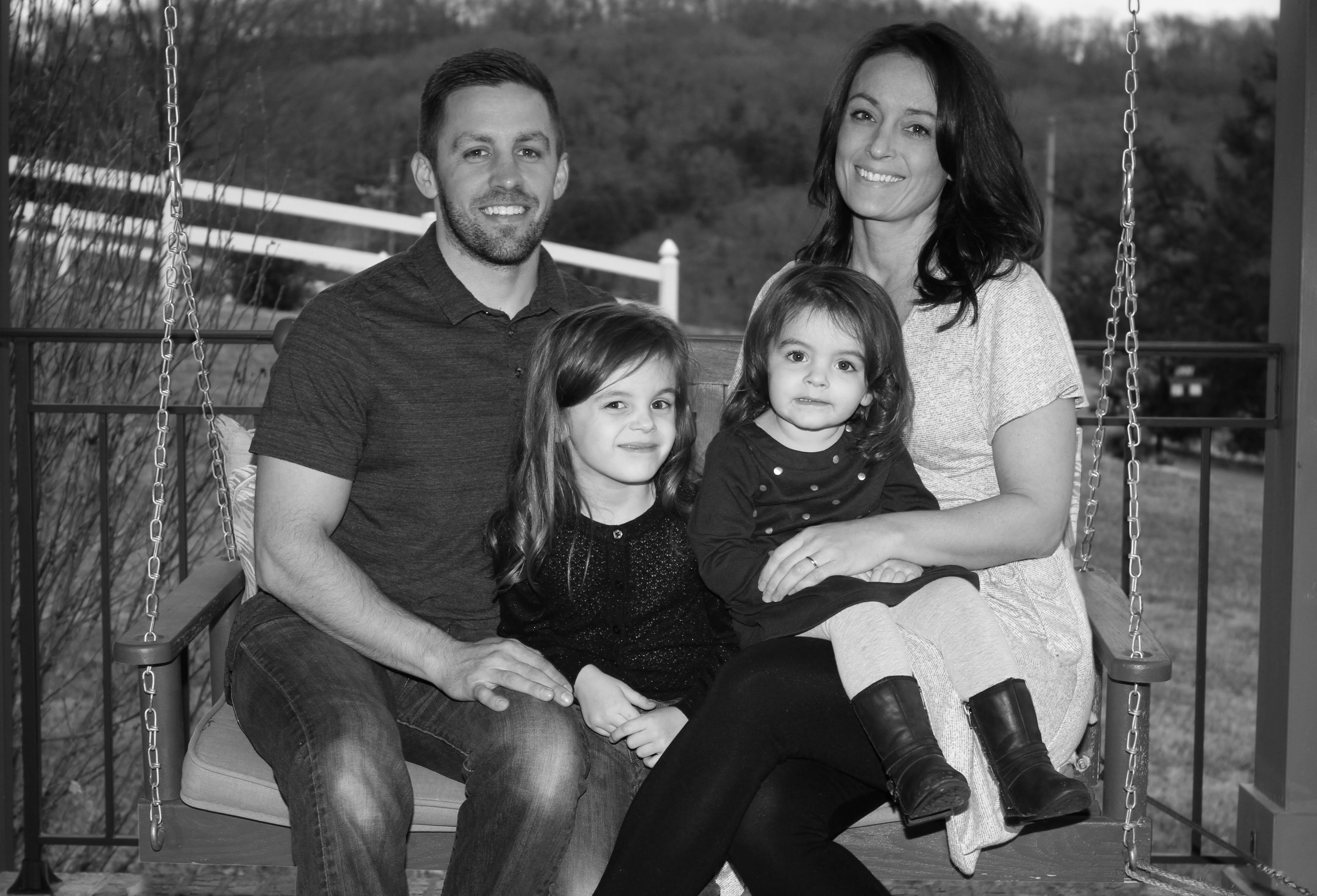 Advice for others
For others going through cancer, or anything challenging that seems beyond you, I want to encourage you to discover the soul-satisfying peace that your heart needs, regardless of statistics or diagnosis.
We all reach for things that we think can comfort us or make us feel better. And while a supportive spouse or good cancer statistics are great to lean on, as my story shows, they have limits. Only God can provide you the lasting peace you really need.
The great news is that this peace is available for everyone. Reach out to God today and find the lasting peace you need.
To learn more about finding lasting peace, read the gift of peace.
If you found this story inspirational, click here to check out more Stories of Hope.
---
I have a question or comment
How to find God's hope, strength and peace
---
Want to hear more hopeful stories?
Get our monthly updates which include our newest Story of Hope.
Sign Up
---